Just sharing some finished project from 5 moths ago...
This is another one of white-haired character I chose to cosplay:
Isana Yashiro
from anime
K Project
.
If you haven't watch the serie, here's the guy:
I admit this character wasn't quite easy as it seems..
As usual, my problem is on the eye-do because rlly, when most ppl want to have a double eye-lid, mine was a
DEFAULT
double eye-lid and cat-eye-shaped so it's kinda hard to draw droopy-eye.
You monolids ppl are actually lucky.. with a proper make-up appliance you could make your eyes as big as you want.
Thank God I already had a large eyes so yeah I guess it helps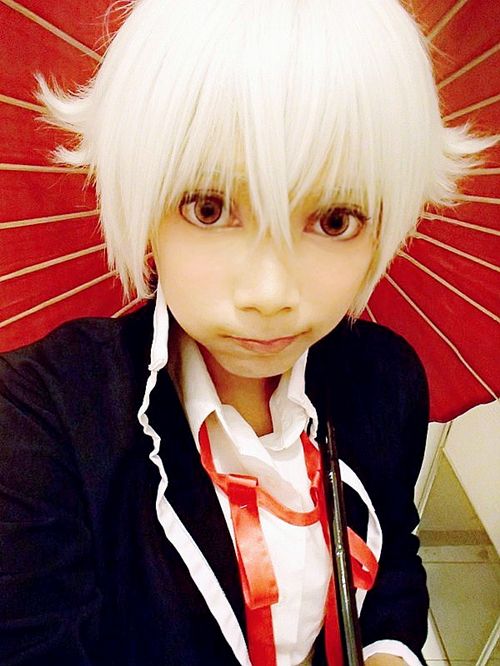 The wig is actually the one I used for
Shion (No.6)
because I thought it suits Isana better. Shion has this fluffy feeling that my wig doesn't. So I cut a little and did a bit styling on both sides, using
only flat-iron

I'm kinda proud of this. But srsly, nothing more needed
Also I haven't bought any proper circle lens for him. I use the one for Nanami Haruka for costest and yeah well it turns out a bit creepy and a little too bright.
It was quite popular until now eventhough the 1st season ended just 2 seasons ago.
We're all spoiled with the HD scans and art concept for the 2nd season aaaaaargh I can't wait I'm sooooo excited because as in the end of the 1st season my character known
DEAD
!!

I'm definitely cannot taking it good
Labels: cosplay, isana yashiro, K Project